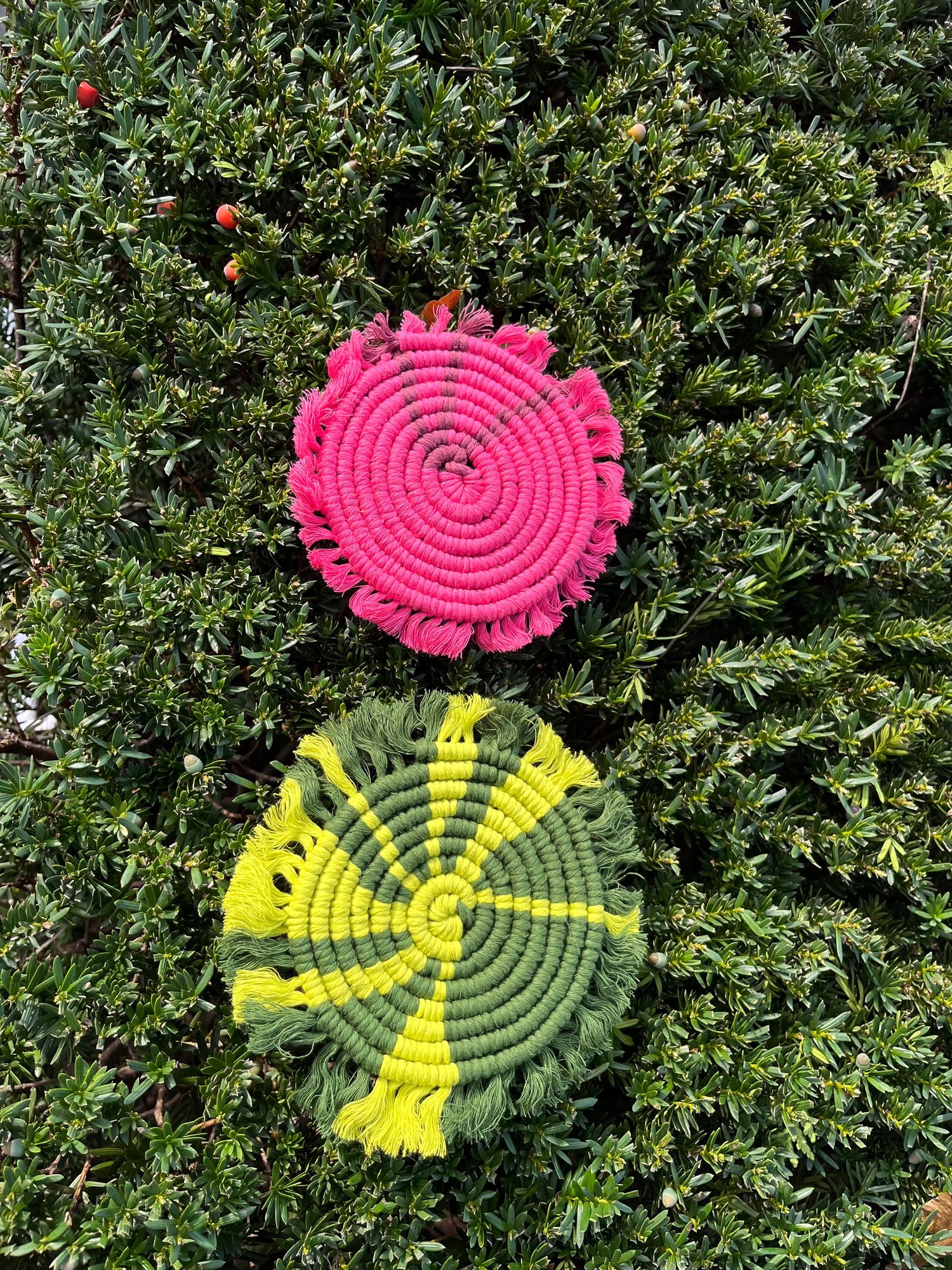 If you want to protect your furniture and fortify your beverages with the power of the spiral, look no further! 🌀 these handmade coasters are infused with the infinite wisdom of the universe, each sip you take from the vessel placed upon it will awaken your senses and open your soul to new possibilities 🌀
These coasters ship in 2 business days. If you're local to Staten Island, use the code STATEN at checkout to forgo shipping costs! I will be in touch to arrange a drop off or pick up!
If you don't see the color you like you can order a custom colorway! IT will be made to order and will ship in one business week! Leave a note at checkout to let me know what colors you need!