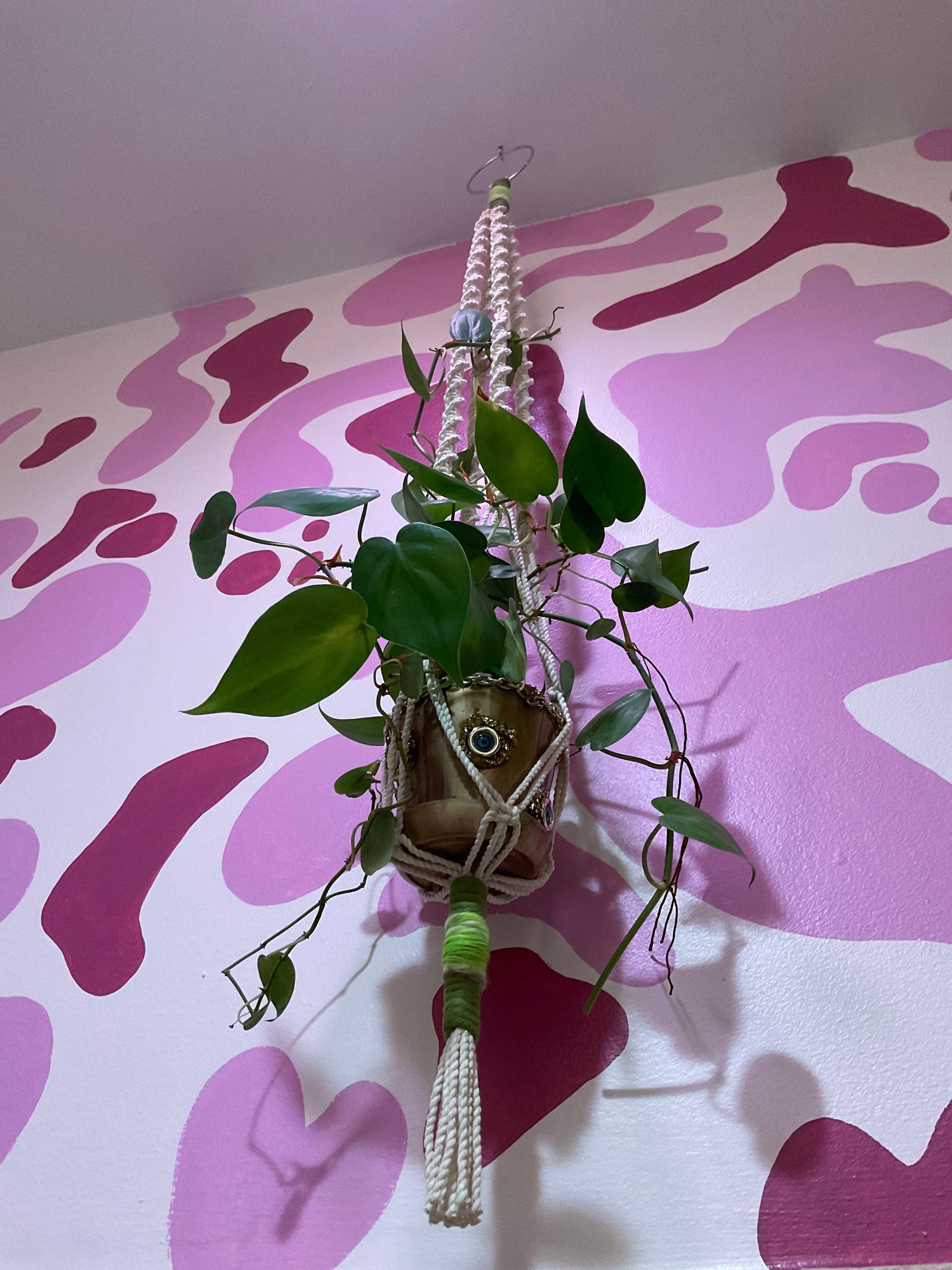 Green DNA Spiral Plant Hanger
Some plants like to be near the floor and others like to hang! Treat your hanging plants to a nice new spiraling hammock so they can stretch their arms and sway in the breeze! This plant hanger is approx 45" long and can fit 6" diameter pots, give or take a few inches! The product listed is in stock and can ship in 2 business days.
Plant not included! This sweet heart leaf philodendron is featured in a Let's Get Weird Creations pot, made by Christine Cruz.
If you have questions please email me at [email protected]! If you would like a custom size/ color please order a custom plant hanger!