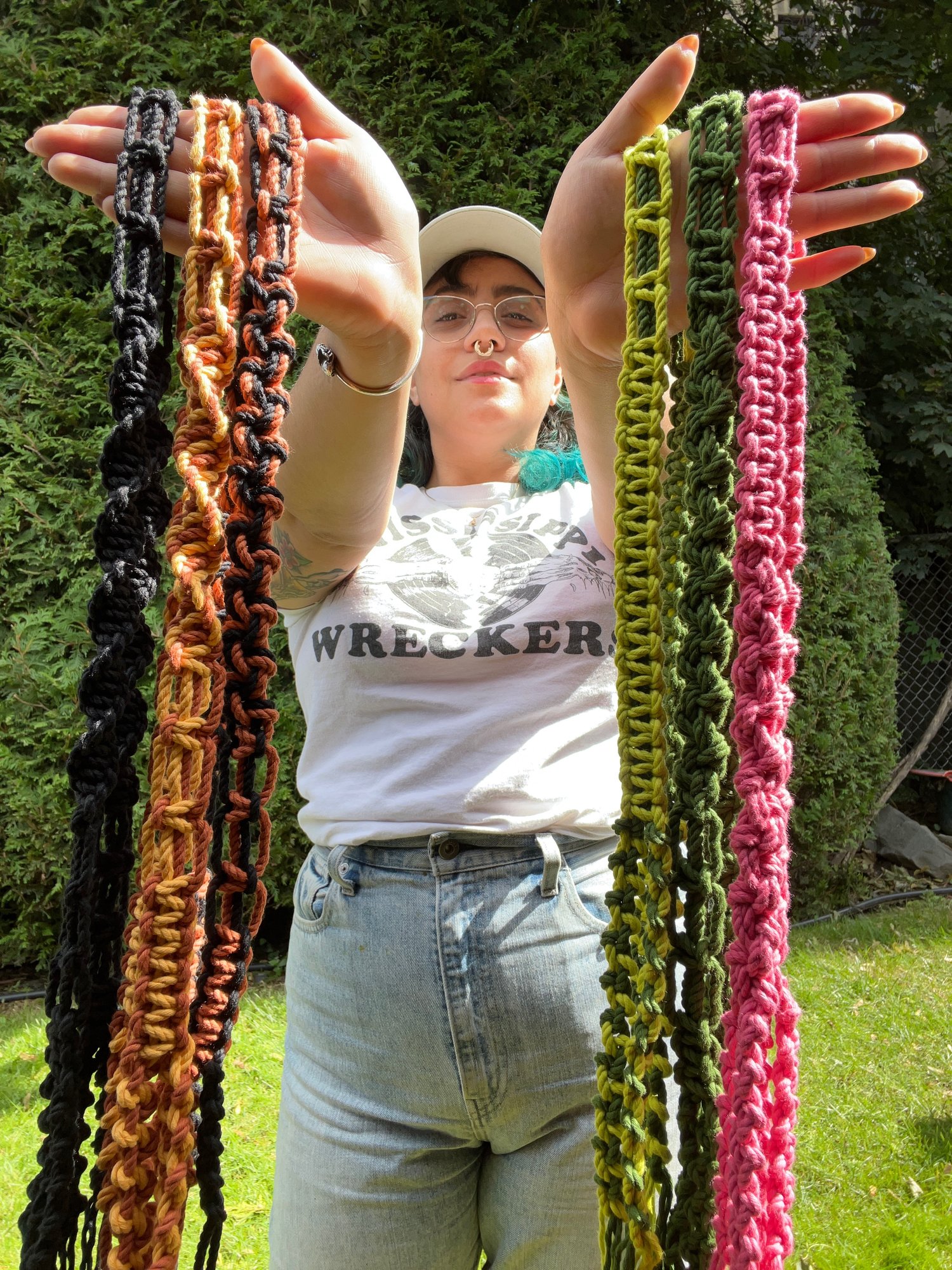 a neatly knotted macramé bottle holder for all your bottle carrying needs! fits most standard size water bottles and regular wine bottles! kindly let me know in the notes when you order if you have a peculiarly shaped or sized bottle in mind or if you would like a longer strap for cross-body wearing! The bottle holders shown are ready to go and can ship in one business day.
If you don't see the color you need, choose Custom Colorway in the dropdown menu and let me know if a note what you need! Custom bottle holders are made to order and take about 1 business week to ship!
If you're local, use the code STATEN at checkout for free delivery!