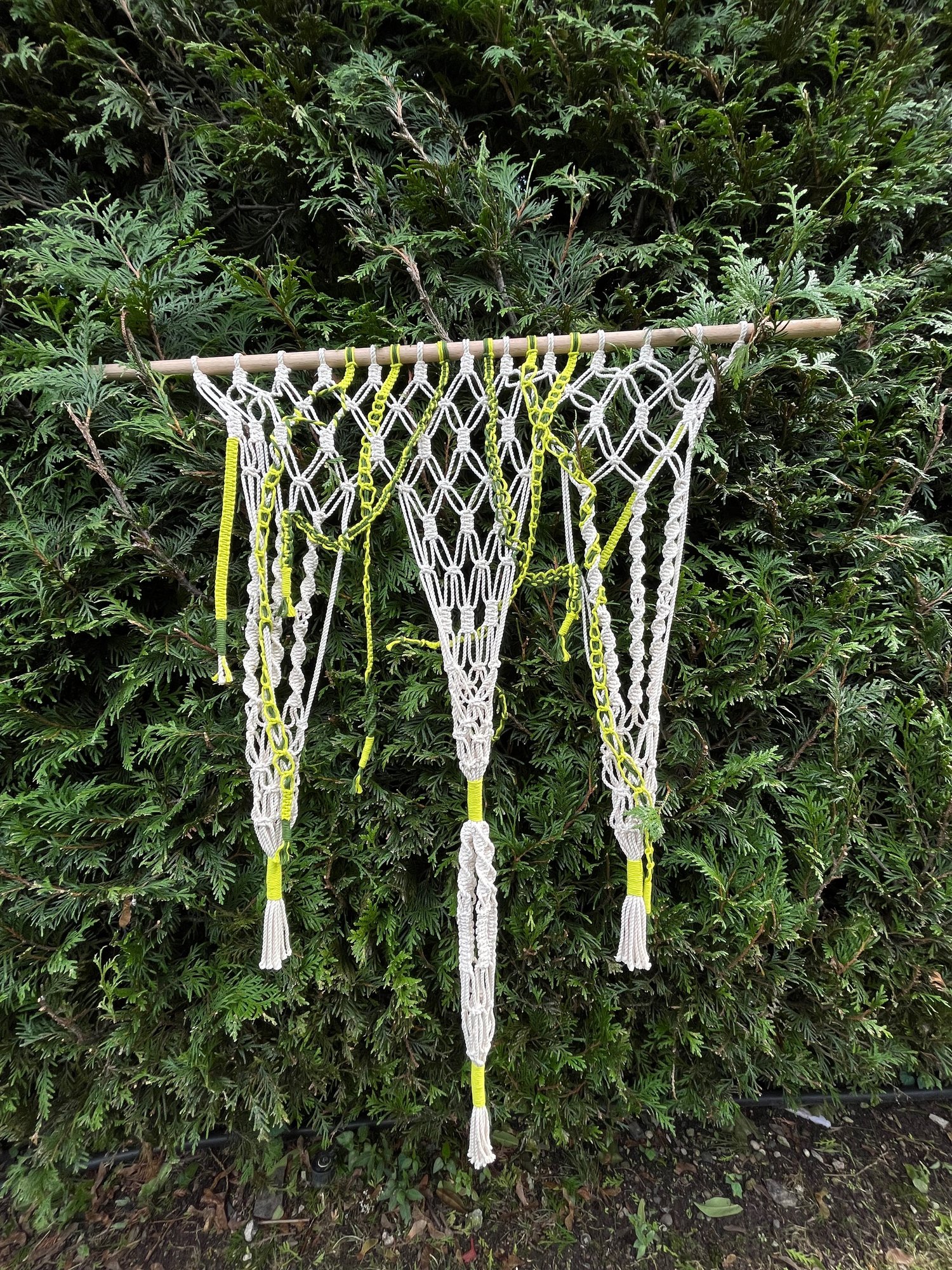 Is it a macrame wall hanging? Yes! Does it also hold plants? Yes! This handmade hybrid macramé wall and plant hanger was designed with our favorite guy, Swamp Thing, in mind. It holds three small vessels, cans, jars, vases, for flowers or plant clippings that you are propagating, as well as one small potted plant at the bottom. You don't have a plant propagation project going on? You can put cups for pen storage, trinkets, crystals or anything that needs to go vertical!
This is ready to ship! It will ship in one business day!
If you don't see the colors you want, choose Custom Colorway in the drop down menu and let me know in a note what colors you need! It will be made to order and will ship in two business weeks.
If you're local, use the code STATEN at checkout for free delivery!
This product is handmade, each knot is lovingly tied by Jeans. Fiber art is notoriously time-consuming, so please be patient when ordering custom work.